Periodontal Care

Albany, OR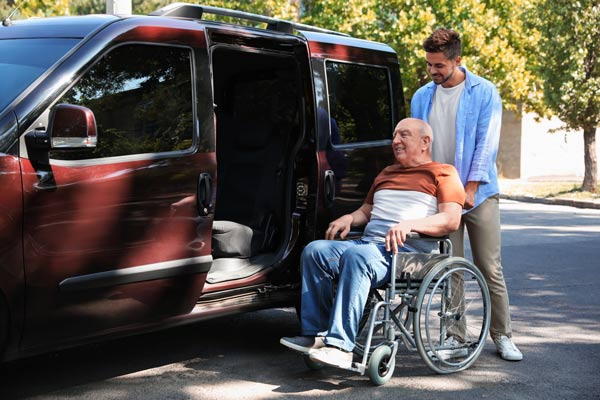 Periodontal care is crucial to prevent conditions that affect the health of your jawbone and gums. For a confident and healthy smile, periodontal care should be a priority. People with special needs are at a higher risk of periodontal disease as they may have more difficulty maintaining their oral hygiene. Our clinic at Special Care Dentistry of Oregon offers the best periodontal care for people with special needs.

We offer special care dentistry services. Our team deals with periodontal issues that affect patients with psychiatric problems, intellectual disabilities, or physical disabilities. Our multidisciplinary approach allows the best care for our patients. Our periodontal care involves the following steps.


Review of the Patient's Medical History

Our dentists need to understand the medications our patients are taking or whether they are involved in behaviors that can increase periodontal disease, such as smoking.


Examination of the Mouth

Patients with special needs can be challenging to examine or treat in a dental clinic setup. Some exhibit uncontrolled movements, while others may be too afraid to sit in the dental chair. Our facility has a wheelchair lift for non-ambulatory patients, making the examination process of the dental exam comfortable and easy.


Periodontal Disease Treatment

We perform tests such as x-rays and measure the patient's pocket depth to determine whether a patient has periodontal disease. Sedation might be necessary for the treatment phase for patients with special needs. We seek to find innovative and customized solutions that work for our patients. Our dental clinic has a setup that can handle dental complexities and phobias.

The goal of our periodontal care is to clean pockets surrounding the teeth and minimize damage to the bone. We will also recommend practicing a healthy daily oral hygiene routine. Our treatment options can include nonsurgical or surgical treatments. Nonsurgical treatments include scaling, root planing, or the use of antibiotics. On the other hand, surgical interventions include flap surgery, soft tissue grafts, or bone grafting.


Prevention of Periodontal Disease

Maintaining good oral hygiene is important for preventive care. The caretaker should ensure the patient brushes their teeth at least twice per day and flosses them daily. We recommend using a toothbrush with a small or medium head size and soft bristles. Some toothbrushes also have unique hand grips or customized adaptations. Consider using an electric toothbrush for people with mobility issues. Making regular trips to the dentist is important for maintaining good oral health and preventing issues. That way the problem can be captured early enough and treated immediately.

Our special needs dentistry services offer individualized and unique care to patients with various disabilities. We encourage these patients to come for dental cleanings and checkups every six months. Our team at Special Care Dentistry of Oregon have undergone intensive training to ensure we provide the required assistance for all of our patients. In addition, we teach each patient how to improve their oral health. Ensure you reach us at 541-926-3689 for more information.